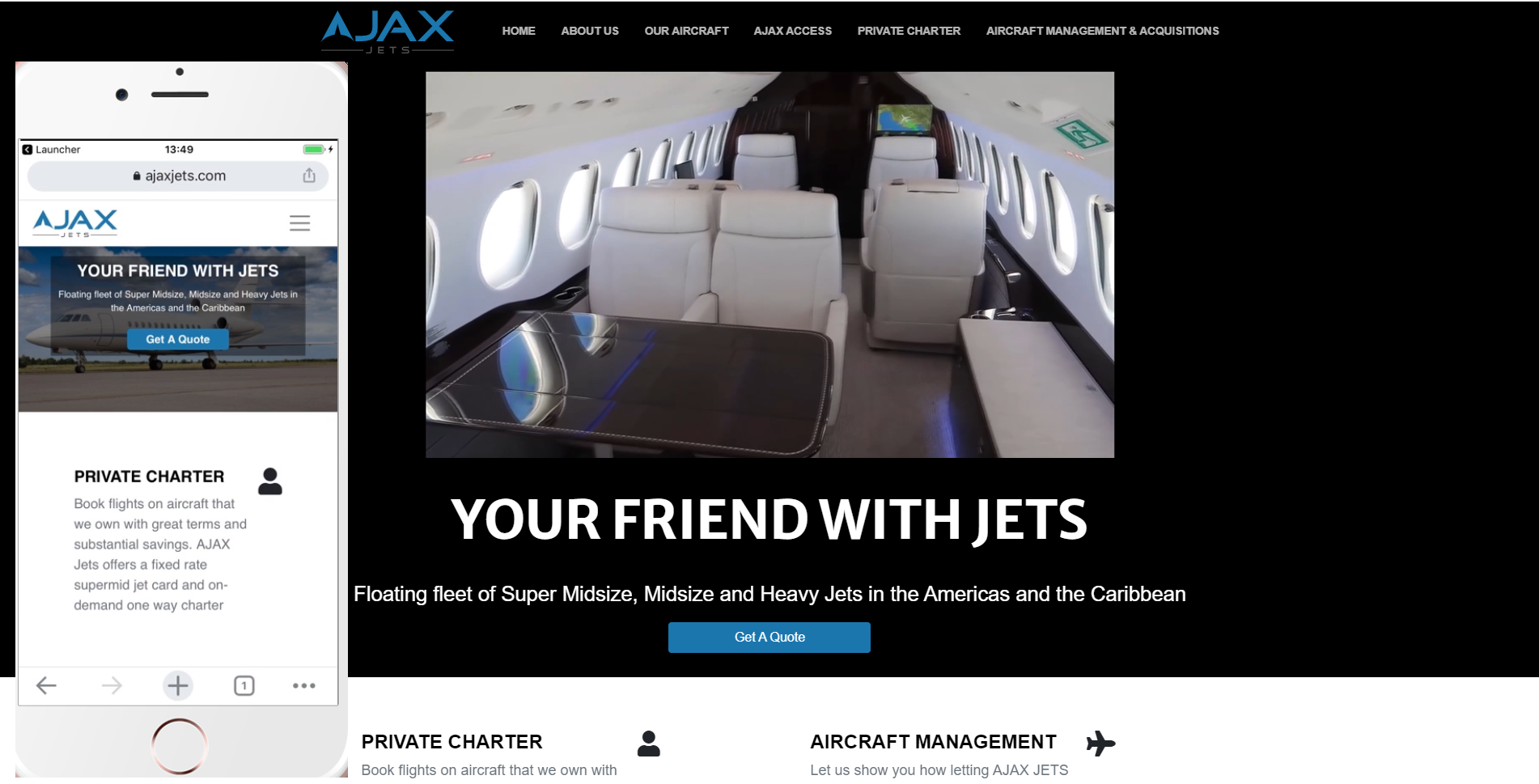 Mind2Minds Project Info:
---
Mind2Minds Project - Ajax Jets - Private Charters [Website Gatsby]
Developed the responsive website from scratch for a client showcasing his private charter jets for hire collection.
---
Link: https://ajaxjets.com
Created Using: √ Gatsby.Js √ HTML √ CSS √ Javascript √ Node.Js
Completed on: November 2019
By: Team Mind2Minds
Interested to talk to us.
Our team will respond to any of your requests. Just to say Hello, Ask for a Quote or to Hire us.