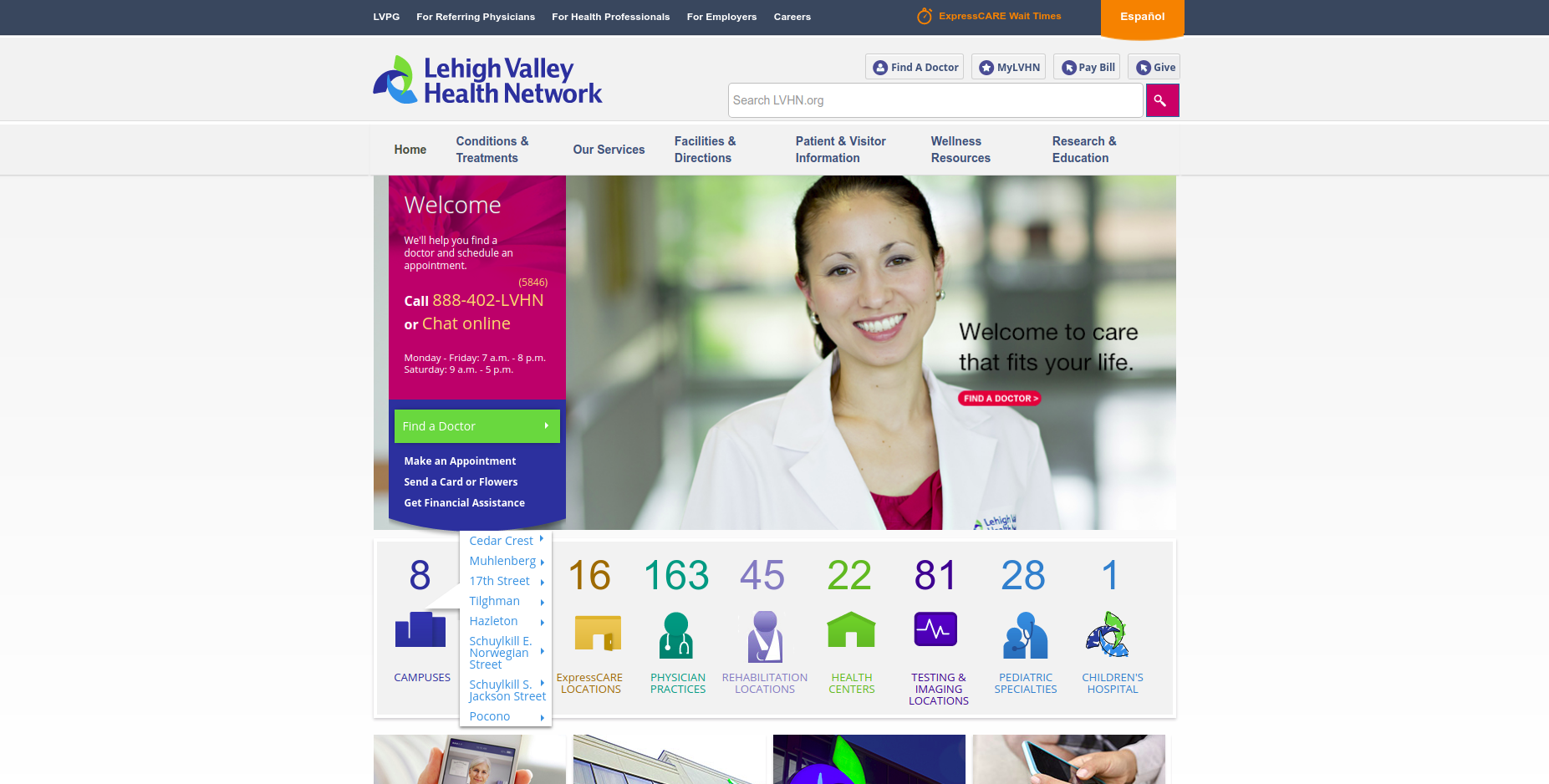 Mind2Minds Project Info:
---
Lehigh Valley Health Network [Web Development]
Medical site assisting users in deciding a doctor/specialist and best medical care for their family, children, women, and internal medicine. The site also provides detailed information about the doctors, their specialties, and experience in their field associated with the Lehigh group. Users can view a list of doctors or practices listed on the website with their detailed information. The site will provide a link to the associated website for users to enroll on the website and pay their medical bills online through a secure process.
---
Link: https://www.lvhn.org
Created Using: √ PHP √ Javascript √ Paypal Integration.
By: Dilshad Khan
Interested to talk to us.
Our team will respond to any of your requests. Just to say Hello, Ask for a Quote or to Hire us.