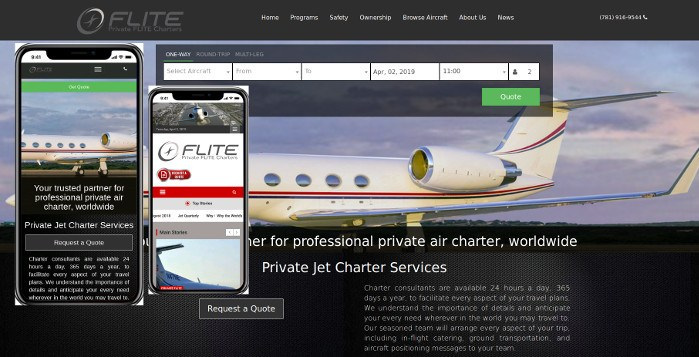 Mind2Minds Project Info:
---
PrivateFLITE Charters [Web App]
Re-created the exact static front-end into custom HTML website, Integrated three Databases: 12,000, 6,000, 200 entries. Each entry needed its own landing page. The entries were all inter-related (each item in 12,000 is associated with one of the 6,000, and 200). Dynamically upload pictures, content from a Spreadsheet to all 12,000 + 6,000 + 200 into 3 landing pages from templates. Interface with an API. Backend Admin Panel
---
Link: https://privateflite.com
Created Using: √ PHP √ HTML/CSS √ Database MySql √ Backend CakePHP √ Backend calls in the form of REST API √ WordPress Blog Integration
Completed on: April 2019
By: Team Mind2Minds
Interested to talk to us.
Our team will respond to any of your requests. Just to say Hello, Ask for a Quote or to Hire us.